"The Cracks in the Code"
Promoting Understanding...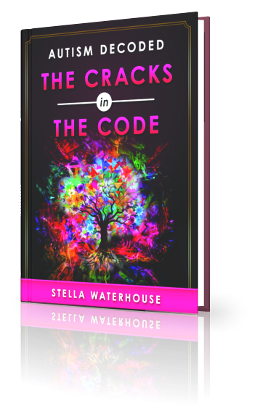 This #1 Amazon bestselling book takes a light and somewhat controversial approach to this weighty and complex subject, illustrated it by personal accounts, film and literature. Along the way it will also take a look at the lives of some people who, while they don't necessarily have autism, all have something to add to this search, even though it may not initially seem obvious.

This book also, of necessity, includes a picture of autism as seen through the eyes of some of the great educators, physicians, psychologists and researchers, detailing, discussing and assessing some of the ideas, theories, treatments and therapies that have developed over the years.

Seeing ASD from this wide variety of perspectives will give you a real insight into the world of autism, both throughout history and as it is today, providing a solid foundation for what will follow in the rest of the series, as we clarify both the criteria and the causes; offering views that will challenge you to reassess your thinking and join the debate.
"The Ciphers"
Offering Answers...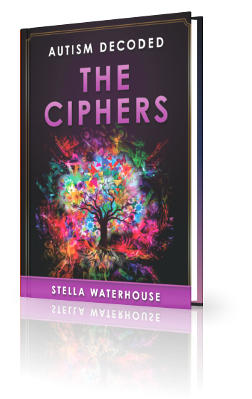 This book will clarify just where the spectrum begins and ends. Along the way you will meet a wide range of people with related disorders and/or mild sensory differences as well as others who simply had the misfortune to be in the wrong place at the wrong time. At first sight, some of the latter, like American Explorer Admiral Byrd and former hostages Brian Keenan and Terry Waite, appear to have nothing at all to do with ASD and yet all have something to add to this quest.

The knowledge they offer will enable us to identify the ciphers – by which I mean those difficulties that underlie the diagnostic criteria – and, by determining which are unique to ASD, will also enable us to clearly differentiate between ASD and other similar conditions.
"The Source Code"
Increasing Awareness...
This book seeks to determine just what causes ASD in the first place - be that one thing or several. Along the way it will also address one of the most hotly debated topics in autism today: the role that vaccinations may or may not play in the onset of ASD, introducing new and relevant information that has, thus far, been overlooked by mainstream researchers.
"Decryption"
Enhancing Lives...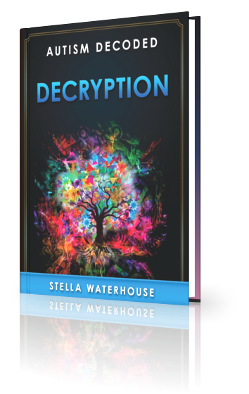 Only once all the pieces of the puzzle are in place, will we be able to assess the validity and efficacy of some of the many treatments and therapies used, both mainstream and alternative: from the most controversial approaches (like electric shock "treatment") to some of the most unconventional…the use of animals as therapists. Hence it's title Decryption.
Gerry Sorrill Publishers @ 2016 - Autism Decoded Book Series